Locate my iPhone
It's now easy to find out the geolocation of your iPhone or that of your loved one. So, how do you locate an iPhone? Let's take a leap into the world of iPhone localization with MobiLocator.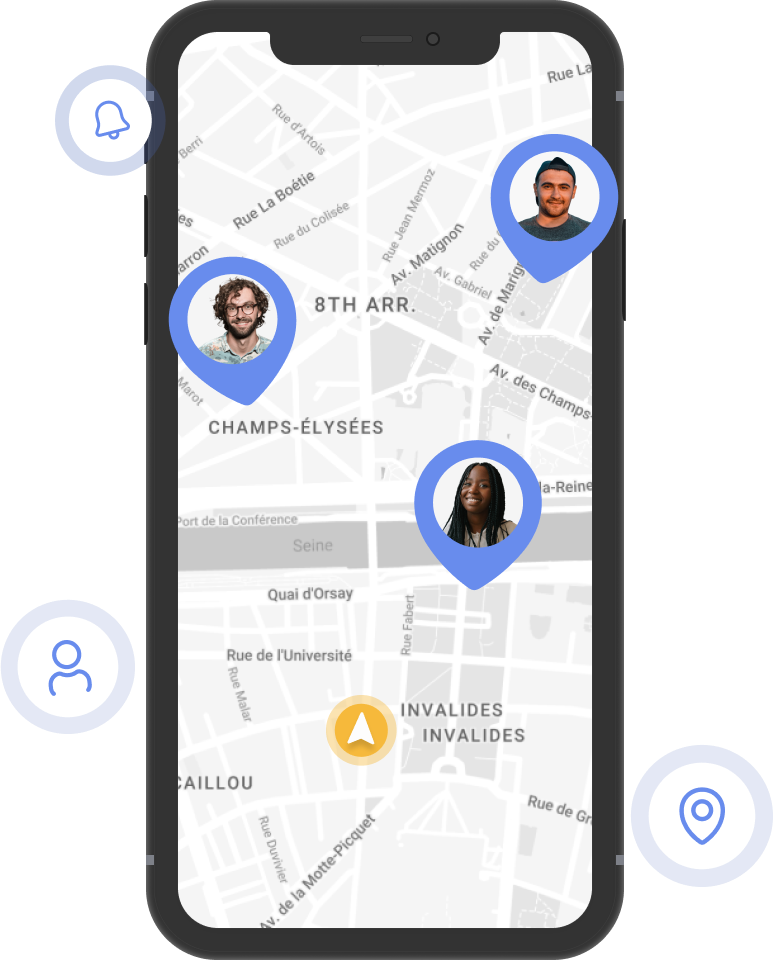 It's now easy to find out the geolocation of your iPhone or that of your loved one.
So, how do you locate an iPhone? Let's take a leap into the world of iPhone localization with MobiLocator.
Ultra fast and reliable service
Compatible with all phones
Access our service globally!
The MobiLocator service to locate an iPhone
MobiLocator is an online solution that allows you to locate an iPhone in no time.
Our solution was designed to allow you to locate your iPhone or that of your loved ones using the geolocation of their iPhone. Our completely secure, legal and perfectly compatible service with any mobile operator is accessible to the general public, professionals and individuals.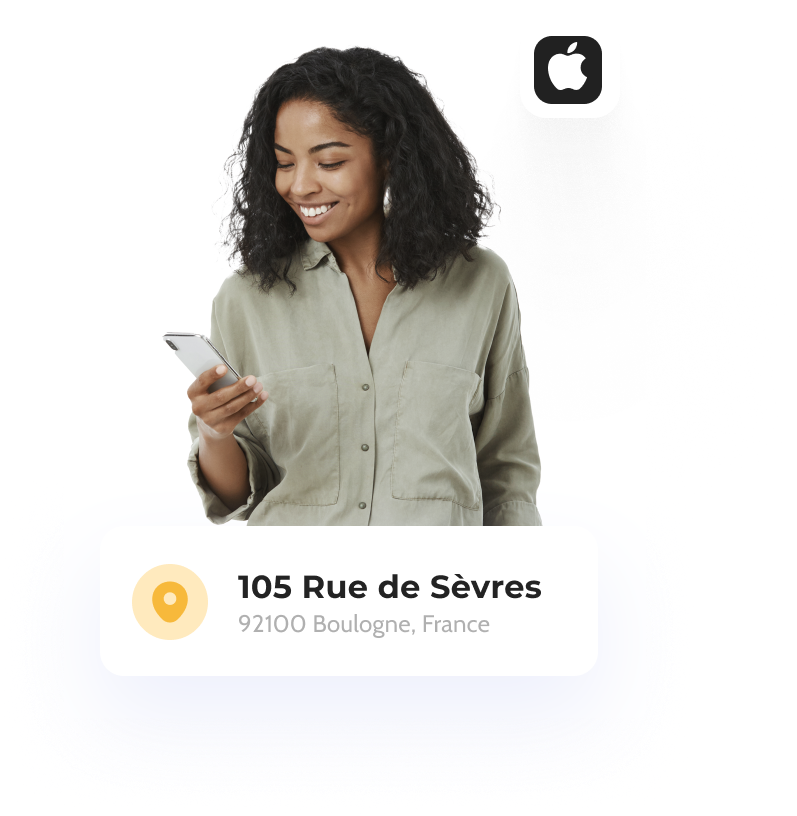 The service
MobiLocator
MobiLocator is a solution designed to meet the following needs:
Locate an iPhone legally
Solution compliant with current regulations. Geolocation is only made possible if the owner of the iPhone accepts the request.
Obtain geographic coordinates from an iPhone anonymously
Even if consent is required, the person will not be informed of your identity.
Find an iPhone Worldwide
Benefit from an international location. You will be able to locate the iPhone abroad thanks to clear and precise coordinates.
Fast service
As soon as you ask to locate the iPhone, the iPhone receives an SMS notification to accept. From the moment you click on the invitation, geolocation will be activated.
The service MobiLocator to locate an iPhone
No matter what model of iPhone you have, you can rest easy knowing that our MobiLocator service can locate it. We cover a wide range of models, from the most recent to the oldest, here is a non-exhaustive list:
iPhone 13 (Normal, Pro, Max)

iPhone 12 (Normal, Pro, Max)

iPhone SE (2nd generation)

iPhone 11 (Normal, Pro, Max)

iPhone XS (Normal, Max)

iPhone XR

iPhone X

iPhone 8 / iPhone 8 Plus

iPhone 7 / iPhone 7 Plus

iPhone 6S / iPhone 6S Plus

iPhone SE (1st generation)
And even older models can benefit from our service. So if you're wondering how to locate an iPhone, regardless of model, look no further. With Mobilocator, locating an iPhone has never been easier.
Simple online location
To benefit from geolocation services, simply enter the telephone number of the iPhone you want to locate, then give your email address or telephone number to receive the geographic coordinates. In addition, you can also track the iPhone in question in real time from your personal space.
Recommended
30 geolocations / month

Global coverage

Sending coordinates

Instant termination

Customer Service
Locate a phone
Our subscription
By subscribing to MobiLocator, you benefit from 30 geolocations/month. You will also have access to responsive telephone support. The subscription costs 1,29€ euros for 48 hours, then 34,90€/month. Payment is made entirely online and securely. You have the option to cancel at any time, without any commitment. Simply go to the cancellation section.
Locate a phone
Locate Apple: a complementary service of MobiLocator
MobiLocator offers you a fast, simple and precise geolocation service.
Apple's Find my iPhone feature gives you the ability to track all your Apple devices and initiate a route to your device. The Find my iPhone feature was launched to help you find your devices if they are lost or stolen.
The 'Find' feature is linked to the user's iCloud account. If the iPhone has been stolen, all data on the device can be instantly locked. The thief will not be able to reset the iPhone without authenticating with Apple ID. It is also impossible to disable this feature without the user's Apple ID credentials and password. This ensures maximum data protection.
MobiLocator is a feature unrelated to Apple's Find My app. These are two complementary geolocation systems.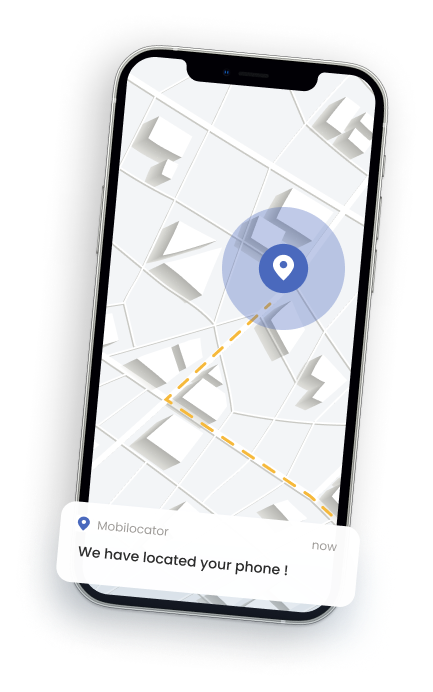 Try our trial offer for only 1,29€ for 48H
You still have doubts whether MobiLocator is useful and efficient? This is perfectly normal.
At the end of your trial period, you will be transferred to a subscription without obligation and for an unlimited period of time at the price of 34,90€ per month.